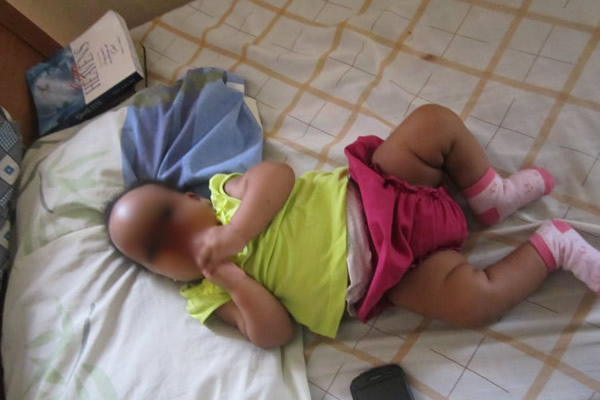 Rape: Group empowers fresh female undergraduates
One in every five female first year student has been raped, Bimbo Odukoya Foundation (PBOF) has declared.
Its executive director, Mrs. Osasu Paul-Azino, stated this recently at the launch of PROJECT S.H.A.R.P.4.U an initiative to tackle sexual harassment and rape prevention.
The initiative was launched in partnership with the Lagos State Government's Domestic and Sexual Violence Response Team.
Over 5,000 fresh students attended the orientation programme which attracted the Vice Chancellor of the institution, Professor Olanrewaju Fagbohun.
Paul-Azino highlighted the long term impacts of rape on young women, lamenting many rape cases in universities go unreported.
She said a recent survey of 295 female students from Ebonyi State University Abakaliki in Southeast showed 36.7 percent had experienced sexual harassment/victimisation at least once on campus.
Of this, she said 32.4 percent had been raped.
She however said: "PROJECT S.H.A.R.P4.U will also focus on training first-year female undergraduates on how to avoid rape, a measure that has proven effective in substantially lowering the risk of being sexually assaulted."
Deputy Director and member of the Ministry of Justice Lagos State Domestic and Sexual Violence Response Team (DSVRT), Mrs. Ibidun Ladapo, revealed a survey by the ministry showed 80 percent of men cannot control themselves with ladies and women.
41 percent of men, she stated, attribute this to alcohol and drugs while others blame it on indecent dressing.
Ladapo said rape was inexcusable, saying the team has been involved in serious advocacy, policy formation and quick dispensation of justice.
She advised students to stay alert at all times, avoid secluded places, walk in groups at nights and take advantage of counsellors and lecturers when pressured by anybody.
In the event of abuse, she advised to look for a safe place, go to the nearest police station for report, get medical attention, call a friend or family member and seek counselling.